Saw Palmetto for Prostate Health
Saw Palmetto for Prostate Health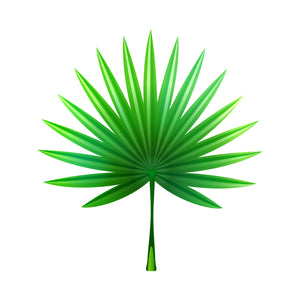 Saw palmetto has been proven to provide a wealth of benefits for men who suffer from an enlarged prostate.
For men, the prostate gland can start to pose a number of health issues. An enlarged prostate can cause problems with urination and erectile dysfunction. There are many medications that can be used to treat these issues but they also increase a man's risk of side effects and may eventually cause other health issues. A saw palmetto supplement can help to maintain a healthy prostate without the uncomfortable side effects of other medications.
What Saw Palmetto Supplements Do
Saw palmetto supplements have been shown to be effective in the treatment of various urinary tract disorders as well as shrinking an enlarged prostate. Saw palmetto also supports healthy hormone function and can improve sex drive and may even be able to reverse hair loss in its earliest stages.
Form and Dosage
Saw palmetto supplements take many forms and can be found as a liquid, in capsules, tablets, as well as a tea. The fruit of the plant is ground or dried and then prepared for use. The dosage for each person will depend on their size and weight. It's important to make sure the practitioner knows if you are taking any other medications prior to taking a saw palmetto supplement. 
Side Effects
One of the main side effects reported with saw palmetto use is stomach discomfort. If too much of the herb is consumed, you may experience sensitive or tender breasts and possibly a drop in libido. Adjusting the dosage of the supplement may alleviate the side effects and produce the desired response.
If you are interested in learning more about how a saw palmetto supplement can help with your prostate issues, visit Potent Garden and inquire about the supplements they offer. They can provide you with the information you need to make an informed decision when it comes to maintaining a healthy prostate and improving your quality of life.