Probiotics
Multivitamin Buyer's Guide:How to Make Sure Your Body Can Use the Nutrients Your Are Buying in that Bottle 0
Are all multivitamin's the same? Can you just pick up the cheapest version at the supermarket and be assured your body is getting what it needs to thrive? Unfortunately, there is a vast difference in the quality of multivitamins. Some contain artificial versions of vitamins that have actually been proven to be harmful. One example is vitamin D
2
 which is a synthetic version of vitamin D that has been shown to be less effective than vitamin D
3
2

 
in addition to being less effective there are a number of studies pointing to vitamin D
2
actually causing harm.
1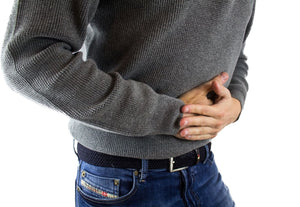 A Gentle Way to Take Care of Your Colon 0
Help your colon let go of the last 8 meals you ate. You don't have to choose between enemas or water cleanses to take care of your colon. You can use a gentle formula packed with healthy fiber, herbs and probiotics to support your colon. Try Colon Care.